End of the journey for Sridevi a woman with saga and style. It's been four days since the sad demise of Sridevi. The social media and news articles had been flooded all round with the news of late Miss. Hawa Hawai. Her life journey and her career in film industry has been the focal point of the discussion.
Her 54 Years of journey, the last clicks and dance with her beloved are trending on social media with the last adieu ceremony of her.
Nonetheless, the controversies and speculation about the conspiracies regarding Sridevi's death has been circulating in social media widely. None of it holding the substantial proof of it, a rumor. Its obvious to have it because its a VIP case. The postmortem report says she died accidentally because of drowning in bathtub.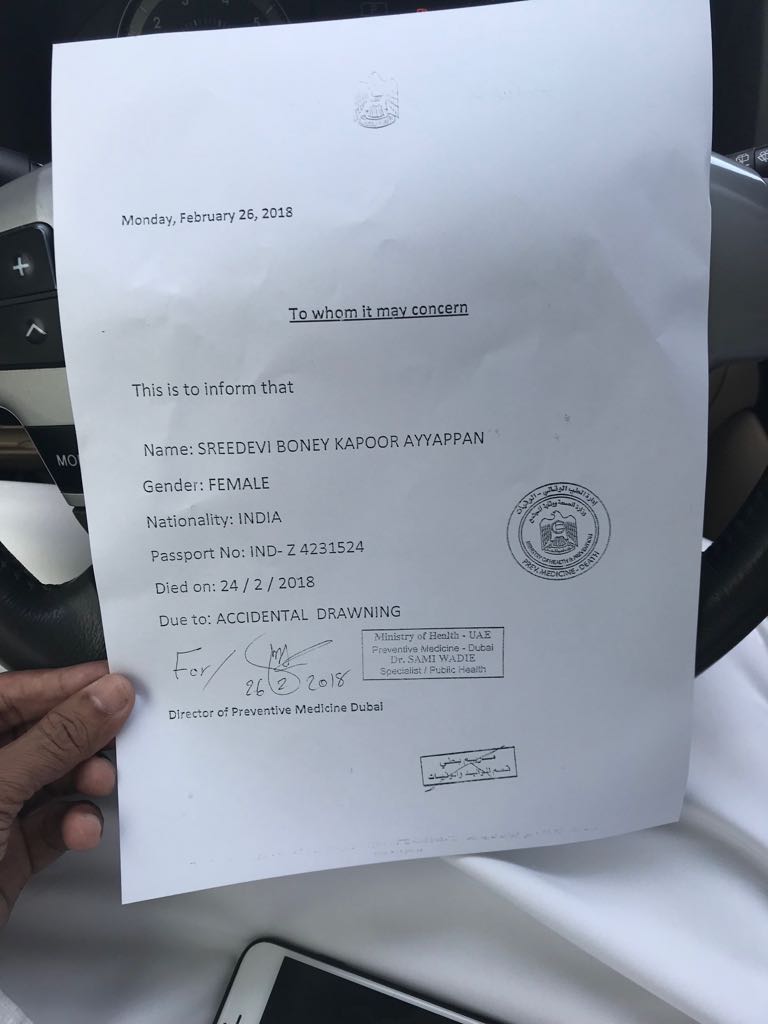 Instead of making any false conclusion and imaginary conspiracies we must accept the fact that's been circulated by the officials. The mesmerizing gala and journey of late Sridevi will always be remembered and stored in the memories of her fans and loved ones. from being a wife, a mother and an actress all her roles were fulfilled elegantly.
Lastly a warm condolence and salutation to late Sridevi. A loss to our nation and Film industry, nonetheless a heart wrenching moments for her fans and loved ones. RIP Sridevi we will always remember you.
Follow our Facebook Page.
Email us at Vitsmuni.
---